Old Photo Restoration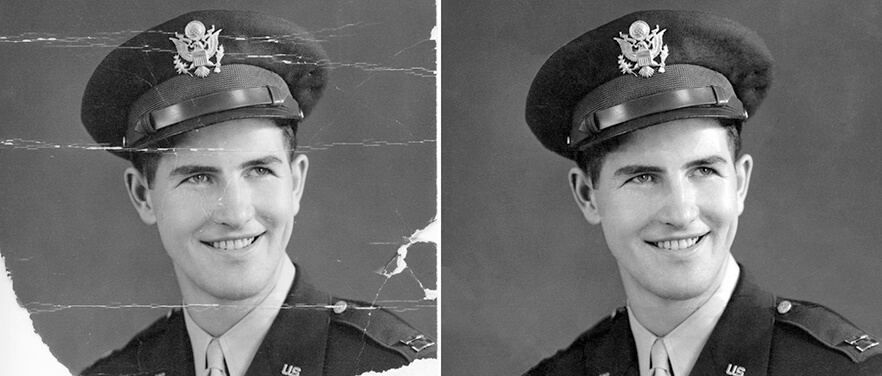 Preserve Your Memories with Our Old Photo Restoration Service
Old pictures are the precious asset that stays with a person for a lifetime. Over time, the old pictures may wear out. They can get scratches, start looking dull, or their color may fade away. To restore your old photos, aka your lifelong memories, get old photo restoration services from the Clipping Design Home. We will restore the original photograph with color correction technique and photo restore service with our skilled workmanship. We can fix them in their original form, like in black and white shade, or transform them into colored pictures without losing the original detailing in the picture.



Types of Old Photos We Restore
Dull or damaged photographs
Photographs faded over time due to dust or overuse
Cracked or folded images
Photographs with spots, blots, or blemishes
Torn images
You have to upload the image on our website, fill up the necessary specifications or editing you require, and sit back and relax while our team restores your memories.



Process Undertaken While Old Photo Restoration
A keen eye of our professionals will work to restore your images. We use advanced tools and software to eliminate the elements impacting the appeal of your photographs. Our detailed old photo restoration process includes:
Enhancing the sharpness and contrast of your image
Restores the cracked or folded photographs with digital tools
Carry out a color correction for the image
Converting the monochrome black and white photographs into the colored images
Our experts will replace the damaged or missing parts in your old photograph
If there are any fuzzy or underexposed zones, they are edited with Photoshop and other advanced photo restoration tools.



Make Your Old Photos Appealing With Us
At Clipping Design Home, we understand the feelings and emotions attached to your old photographs. Get the best old photo restoration service from us to relive your memories. Start your free trial today!





Old Photo Repair or Restoration Sample work