Take Your Business To New Heights With High-End Photo Retouching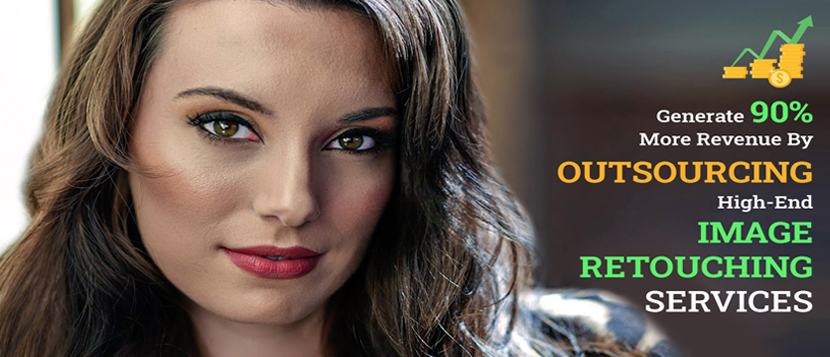 High-End photo retouching service digital space is an ever-evolving market and businesses running on visuals are also looking for something new every day. Hence, photographers are also revamping their strategies, including the camera model, angle of capturing images, and more. However, cameras can't only capture the beauty and detailing of an image to an extent. This requires high-end photo retouching service need. Photographers, therefore, need to outsource photo retouching services to provide their clients with the best pictures that drive customer attention.
This blog highlights the need for photo retouching, the benefits of image retouching services, and some photo retouching techniques for photographers.
Difference Between Photo Editing, Photo Retouching and Photo Enhancing
Often, terms like photo editing, photo retouching, photo enhancing, image post-processing, etc. sound similar. But here we have explained every part to help you understand the importance of every aspect and most importantly photo retouching.
Photo editing– This is the first step of turning a raw image into a presentable picture. It includes all the basic adjustments like cropping, exposure adjustments, color temperature settings, etc. Editing is often confused with retouching, however, experts only correct the basic faults including lighting and toning.
Photo retouching– The next step is photo retouching, wherein edited images are converted into flawless pictures by removing under-eye circles, skin smoothening, teeth whitening, saturation check, body slimming, eyelash retouching, and more. Also, techniques like airbrushing and clipping paths are used to modify or remove backgrounds giving them a real vibe.
Photo enhancement– In this process, the overall quality and look of the image is being checked. Any composition issues, color, texture, or tone, are rectified through photo enhancement without having to change the entire image.
Why Do You Need Photo Retouching?
Professional photo retouching holds great significance and every photographer is very well aware of it. High-quality images are not created just by editing; a proper procedure needs to be followed in order to provide viewers with something new and appealing. Thus, image retouching services make sure to rectify every tiny detail, defect, and fault by adjusting the colors in the right place. Since raw images are too flat and are not suitable for every platform, too bright or quirky images do not look soothing. Hiring retouching experts can correct the lighting, remove blemishes, change or modify the background and even more based on the industry vertical. Every business has its specific set of image requirements and only experts know how to fulfill them.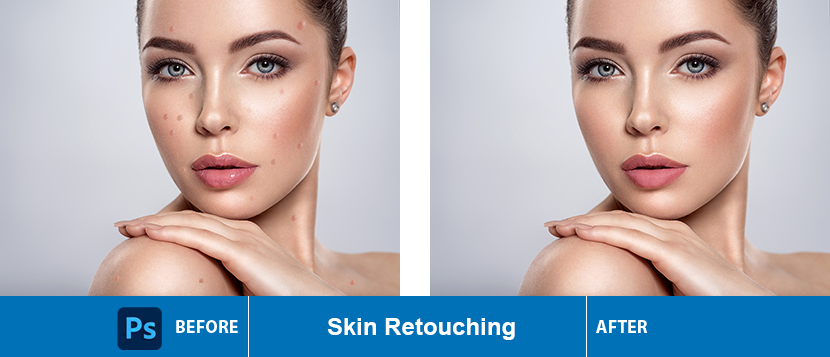 Photo retouching involves the following activities:
Blemish removal
Teeth brightening
Eye enhancement
Skin smoothening
Under-eye circles removal
Body slimming
Changing or modifying the Background
Color and tone correction
Exclusive Benefits of Photo Retouching Services For Photographers
By outsourcing image retouching services, photographers can get flawless pictures with no defects. When the picture is captured in raw form, photographers cannot remove the elements or unwanted objects which are present around the picture. Therefore, through airbrushing technique retouching experts can remove the random objects or elements which do not fit into the image, helping photographers to generate perfect stills.
With the growth of online businesses and the hype of pictures on social media, photographers are constantly striving to generate the best images to boost their business. This is not possible just by basic editing.
High-end photo retouching services have the capability to completely transform dull pictures be it a wedding event, corporate event, real-estate properties, fashion photographs, or any other ecommerce vertical. Retouching experts can enhance the quality of an image by using various tools to give an ultimate final touch-up.
As a photographer, you can reveal your artistic side and experiment with the pictures through photo retouching services. If you are fed up with generating the same old pictures with limited tools and techniques, outsourcing image retouching services can help you bring out that creative side and put your innovation into reality. Everything at an affordable price, and within a quick turnaround time. Also, here are some of the latest photography trends that might help you beat your competitors in 2021.
Major Photo Retouching Techniques
If you are new to photo retouching, then here are some of the main photo retouching techniques that you should get started with. Once you are done with the editing part, you have to retouch those edited photographs using and integrate these basic tools: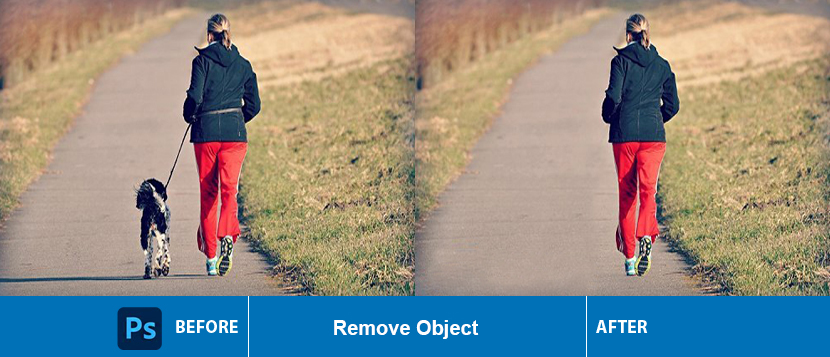 This technique is basically used in fashion photography wherein raw pictures of the models are captured. Since makeup only covers a little, or even sometimes the camera lens doesn't justify the clarity. This can be covered by a photo retouching technique called healing. It smooth the skin texture, making it look more even, and removes all the blemishes to create a beautiful; and fine look.
Not only is this photo retouching technique limited to fashion photographs, but it is also used in weddings, apparel, jewelry, and event photography. Get you free trial
Frequency tweaks are another photo retouching technique that is often utilized in fashion and beauty photography. Harsh lighting during the shoot can give a harsh look to the model's skin, so to reduce the sharpness, frequency adjustments are done to provide an even and soft texture.
Cropping and resizing might sound like a very common photo retouching method but it's an essential tool. As every photography vertical requires a specific picture size including website pictures, social media, banners, flyers, stories, posts, and more. Every image has to be resized and cropped according to the category requirements.